Sturtevant's– Backcountry Accessories
How to Choose Backcountry Accessories
As the desire for fresh tracks in fresh snow increases, so does the popularity of backcountry skiing and riding. More and more skiers and riders are leaving crowded resorts and heading into the backcountry. As you prepare for your backcountry skiing trip, it's important to know that you are equipped with the right tools and knowledge. There are several options for backcountry accessories, so we've put together a guide to help you determine which ones are right for you.
If you are heading into the backcountry, and plan to ascend uphill on your skis, your bindings will need a touring feature. This style of binding allows the heel to have a release setting so your heel can move freely and you can climb uphill. Think cross country skis - you can move forward on flat surfaces, and uphill with climbing skins (more on those below). When it comes time to go downhill, you switch them to lock your heel down. These tend to perform like a pair of alpine ski bindings for downhill. There are several great options for ski touring bindings, but you need to make sure your binding choice is compatible with your ski boots.
Climbing skins are essential for making the trek uphill. Usually made of synthetic mohair, climbing skins stick to the bottom of your skis using clips and adhesive. They allow you to move up the hill without sliding backward. A lot of skins have clips that will accommodate any ski, but more and more skins are coming on the scene that are designed to fit specific ski or splitboard models. If you can't find skins that fit your skis, you can opt for oversized skins that can be trimmed to size.
Splitboards are snowboards that are designed to split in half and allow uphill accents similar to a pair of skis. You attach Climbing Skins to the bottom of your split board "skis," and ascend uphill just like you would on a pair of backcountry skis. To use a splitboard you will need a pair of splitboard touring bindings which have a hinge to allow your heel to lift when climbing uphill like ski touring bindings. Once you reach the top, you can then remove your skins, connect your splitboard back together, and relocate your bindings, this creates a snowboard, and now you are ready to shred that sweet sweet pow.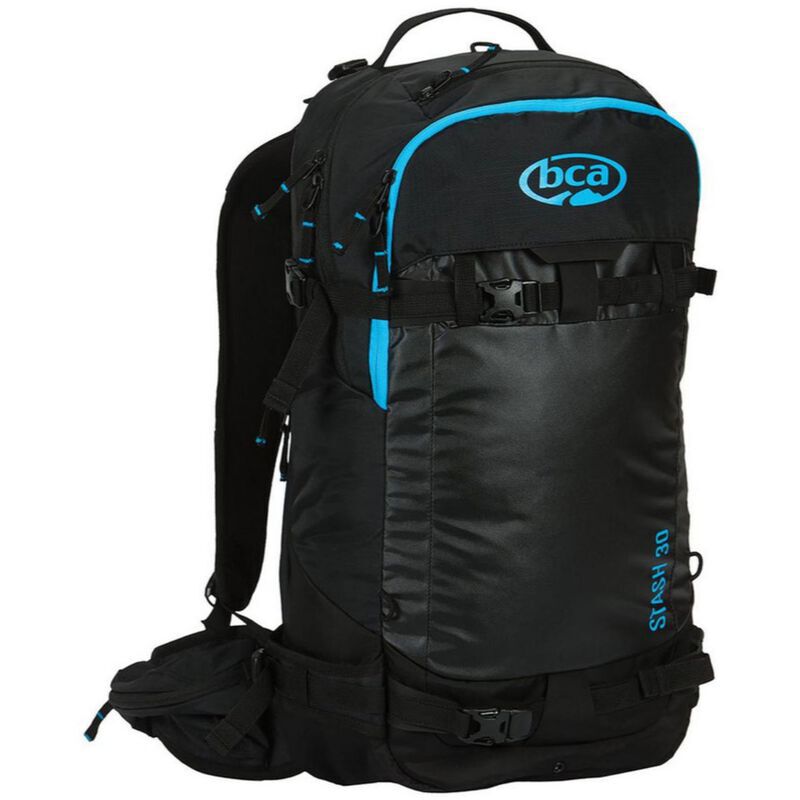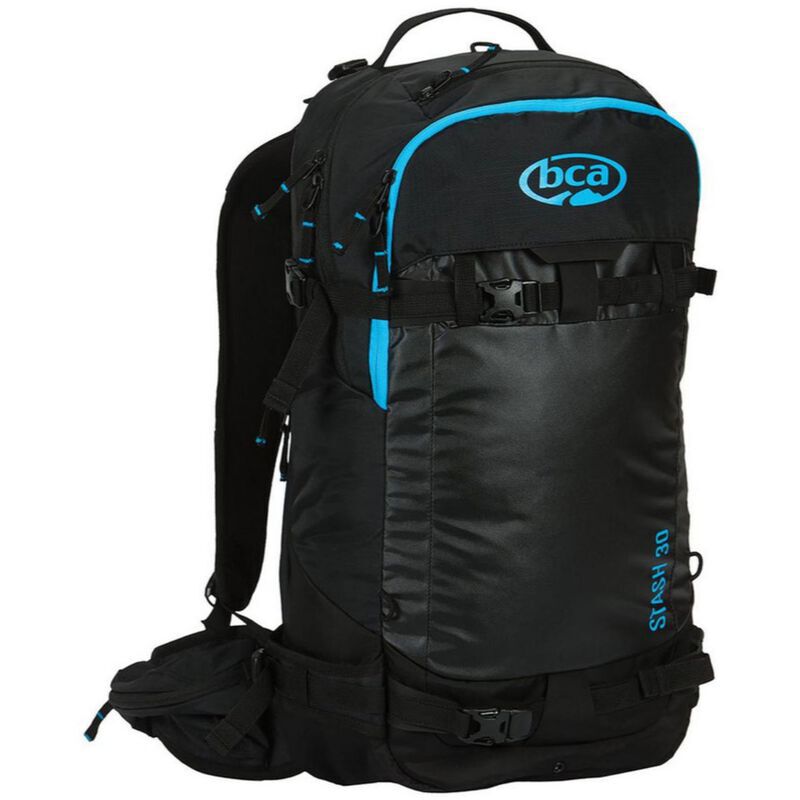 If you're heading into the wilderness, you'll need a backpack to carry all your essential backcountry accessories. In case of an emergency, you'll want quick access to your avalanche rescue tools. You'll also want to ensure there's enough room to house extra goggles, gloves, food, and water. If you opt for a backpack that allows for an integrated hydration bladder system, make sure it's insulated to prevent freezing in the cold weather. If you know you're heading near a zone that is avalanche prone, consider getting a backpack with added survival features such as a backpack with a deployable airbag system. These deployable air bags help riders float on top of an avalanche slide, so they won't get buried. These airbags also protect the user's head and neck. They do not guarantee safety, but are an extra layer of protection.
You won't be shoveling your driveway with this shovel. Made of aluminum, avalanche shovels are small but mighty. Some come armed with serrated edges to help you power through the thick concrete-hard avalanche snow. Shovels have options when it comes to blade size but think about what you want and what you think you're capable of using effectively. Larger blades are harder to manage but will move more snow. So, if you don't think you'll have the muscle power or energy to move large amounts of snow, opt for a smaller blade that will provide more maneuverability.
An avalanche beacon is especially important as it could save your life in the chance that you get buried under the snow. Without a beacon, your ski buddies may not be able to locate you if you are buried in an avalanche. All Avalanche beacons use the same frequency and can send and receive signals to one another. Some beacons offer varying features, but regardless the most important thing is that you know how to use it before heading out. The last thing you want is to be scrambling for your beacon in the middle of an emergency and not know how to use it.
Get your backcountry setup dialed in